ENRIK LIMOUSINES – YARRA VALLEY LIMO HIRE
Enrik Limousines for Yarra Valley Limo Hire
Yarra Valley Limo Hire Melbourne from Enrik Limousines
The picturesque and scenic region of the Yarra Valley is one of Victoria's most popular areas to get married. Beautiful all year round, the Yarra Valley has everything you need for your special day. Enrik Limousines can take care of your wedding day transportation with Yarra Valley Limo Hire to get to your wedding in style.
Premier wineries, historical building, rain forests and farmlands, there's beauty every where in the Yarra Valley. Located an hour from Melbourne, the Yarra Valley is a magical place to host your wedding. From intimate venues for a low key wedding, to grands ballrooms for a fairy tale wedding, the Yarra Valley has it all.
Everything you need to make your wedding day complete is all close by. From wedding venues, florists and accommodation, the Yarra Valley has everything you'll need.
Let us at Enrik Limousines arrange your wedding day transportation. We'll take you in style to your ceremony location, to your wedding reception venue and can also take you back to your accommodation when the festivities are complete.
Within the Yarra Valley, there are some fantastic wedding suppliers that you'll need for your special day, including your wedding day limo hire from Enrik Limousines. Below are just some of the wedding suppliers that the Yarra Valley has to offer.
Yarra Valley Photo Locations
Rainforest Gallery
Puffing Billy
Badger Creek Forest Water
Healesville Railway Station
National Rhododendron Gardens
Burkes Lookout
Olinda Forest
Alowyn Gardens
Enrik Limousines – Yarra Valley Limo Hire – Latest News
At Enrik Limousines, we are thrilled and delighted to be able to give couples on their wedding day a stunning ride in one of our limos, but also gorgeous photo opportunities and memories our limousines provide.
For an elegant and classical travel on your wedding day, choose Enrik Limousines – Limo Hire Eastern Suburbs Melbourne. For any enquiries about our limousines, please call us on 0423 555 907 or leave us a message on our contact page.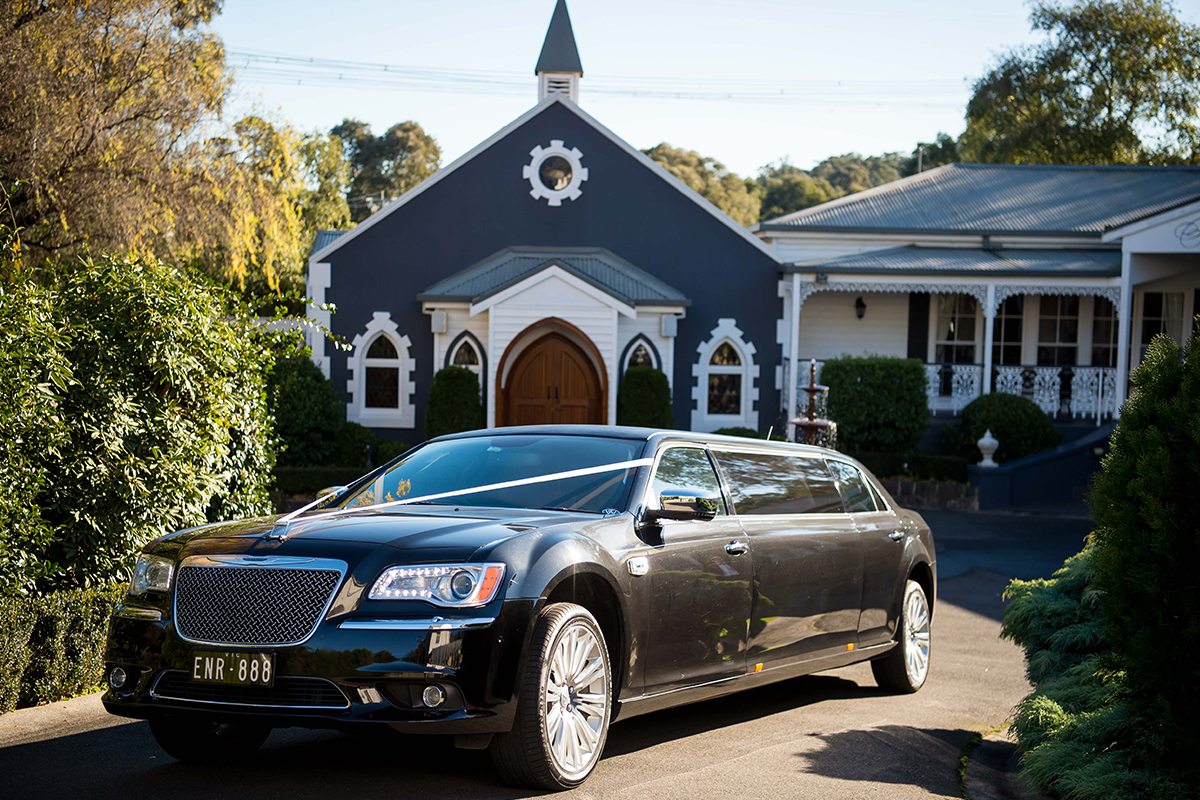 Ballara Receptions Limo Hire with Enrik Limousines When planning a wedding, there is one thing that tops every list, and that is a seamless day. Whatever your theme, Enrik Limousines' Ballara Receptions Limo Hire will help bring everything together. If you've booked...
read more