Reclining in your Country Club Wedding Limo as it winds its way through the stunning grounds, you will be gripped by the sense of occasion.
As an elegant wedding venue, the RACV Healesville Country Club certainly delivers. Striking an impressive pose at the foothills of the Dandenong Ranges, the only way to arrive at a location such as this is by Country Club Wedding Limo.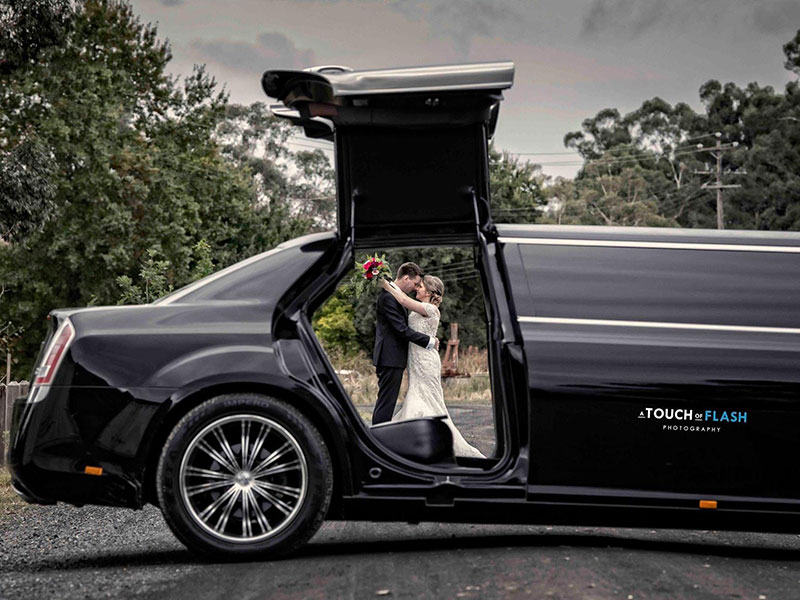 Located in one of the premier wine regions of the world, the Healesville Country Club offers a welcome escape from the everyday. Stunning grounds, golf course and spectacular mountain views make this a hugely popular wedding venue and for good reason. Make an entrance just as impressive as the location by arranging Country Club Wedding Limo from Enrik Limousines for your day.
Whether your wedding is small or large, the venue can be styled to suit your party. Catering for up to 200 guests, all with the help and expertise of a personal wedding coordinator. The menu is deliberately provincial. Contemporary dishes feature local, regional ingredients paying homage to the artisan food and wine culture of the Yarra Valley area.
Venues such as this make it so easy to arrange a heavenly wedding. Ceremony, reception and luxury accommodation can all be arranged on site which takes the complexity out of organising. With so much to see and do in the area, guests will be very well occupied during their free time and it makes for a wonderful wedding weekend.
Photograph opportunities on site are varied and spectacular. Make the most of the gorgeous gardens, sweeping fairways and lakeside paths. Set against the blues and greens of the distant ranges you can create photographs as natural, whimsical or avant-garde as you like. If you have a private limousine at your disposal, be whisked away for some beautiful photos at one of the many wineries or other attractions nearby.
A RACV Healesville Country Club Wedding Limo experience for your event is the perfect accessory to such a beautiful venue. Convenient and comfortable transport from Enrik Limousines that just adds to the sense of elegance and luxury of the moment. This is what memories are made of!
Images thanks to A Touch of Flash photography.