Enjoy your wedding day surrounded by loved ones in one of the most beautiful spots in the Yarra Valley with Zonzo Estate Limo Hire.
When it comes to elegant and versatile wedding venues in Melbourne, it doesn't get much better than this stunning location. Arriving in style with Enrik Limousines' Zonzo Estate limo hire makes it all the more wonderful.
If you've chosen Zonzo Estate for your big day, you're in great company. It is one of the most popular wedding venues not only in the Yarra Valley, but in the Greater Melbourne area. Immerse yourself in the romance, with 45 acres of gorgeous vistas and a contemporary sophistication that is hard to match.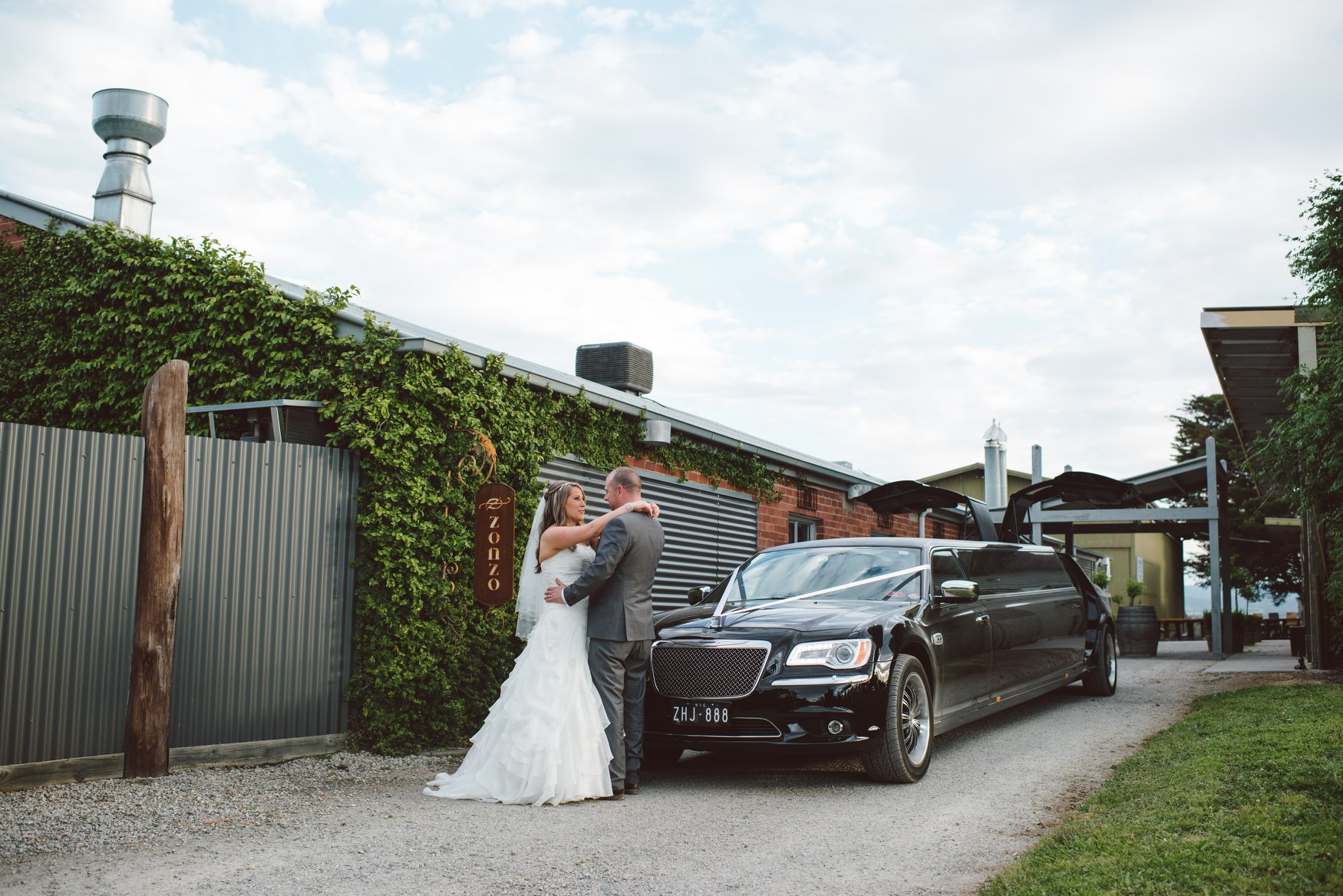 Ceremonies at Zonzo Estate
Choose between the modern, unique chapel and the gorgeous grounds. Melbourne's weather can be fickle any time of the year, so having options for and indoor or outdoor ceremony is fantastic. The chapel is a lovely canvas for décor, while saying "I Do" on the grounds has a welcoming backdrop of Zonzo Estate's vineyards.
Amazing receptions
Just as with ceremonies, there are a couple of options for receptions at Zonzo Estate. For smaller, more intimate weddings of up to 80 people, The Stables is an architectural delight. Alternatively, the restaurant can cater to up to 180 guests for a delicious sit-down menu, an Italian feast that warms the heart and fills the belly!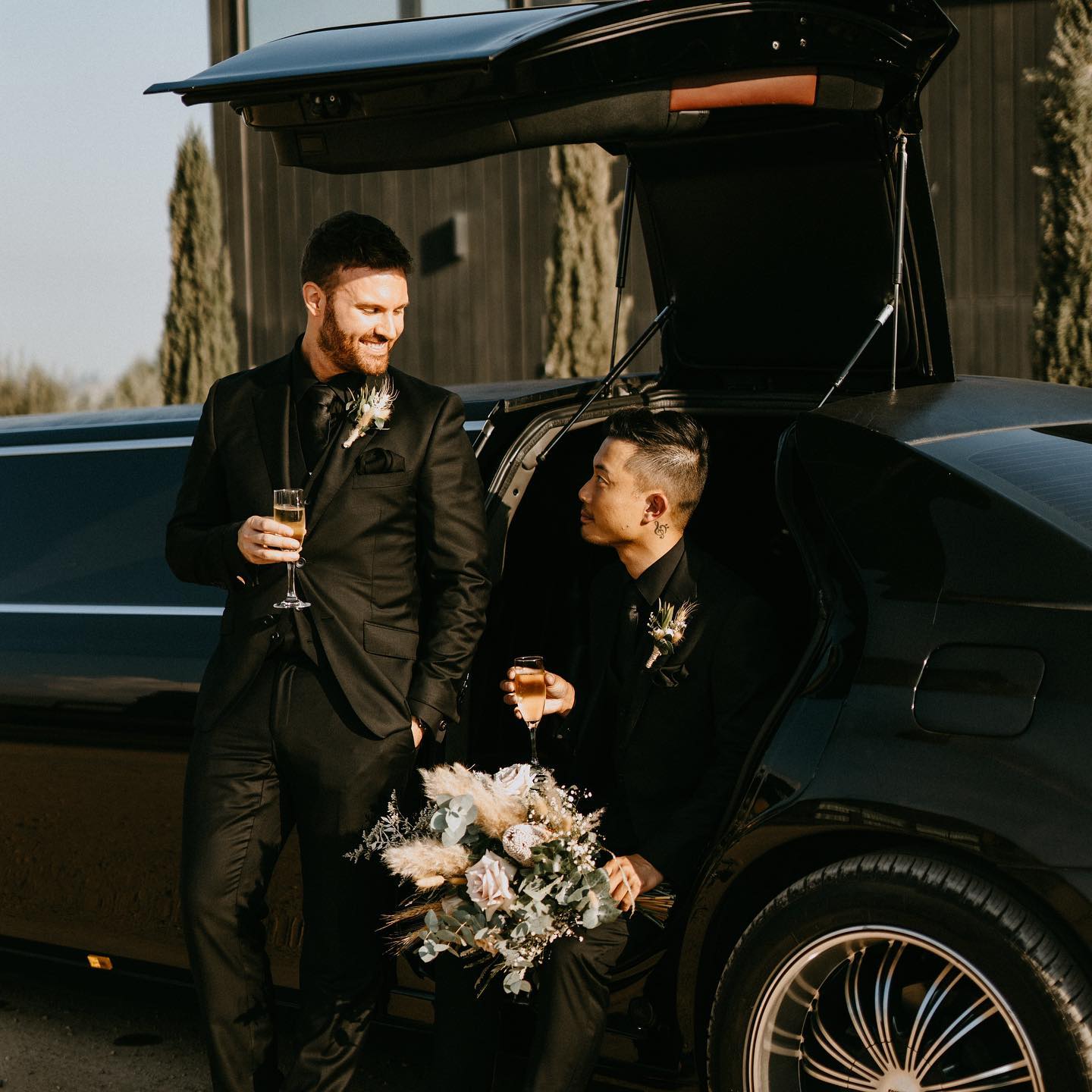 Classic Zonzo Estate Limo Hire
The team at Enrik Limousines has transporting many couples to their vows at Zonzo Estate. We know the venue like the back of our hands, so you can be confident that your arrival will be safe and enjoyable, as well as high impact.
Our fleet of Chrysler vehicles – which includes stretch limos and sedans – is second to none. You also get all the extras you need too make your wedding day trip truly memorable, such as red carpet, ribbons, refreshments, TV and a terrific sound system.
For more information about our limos, services and extras, get in touch with the award-winning Enrik Limousines today.