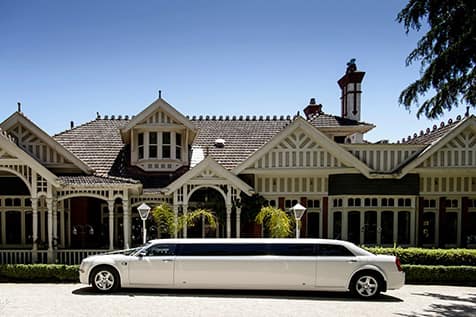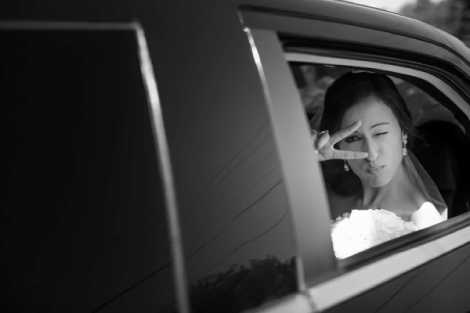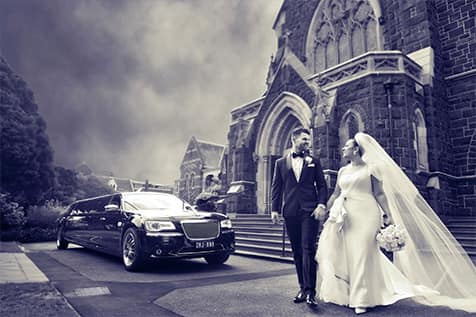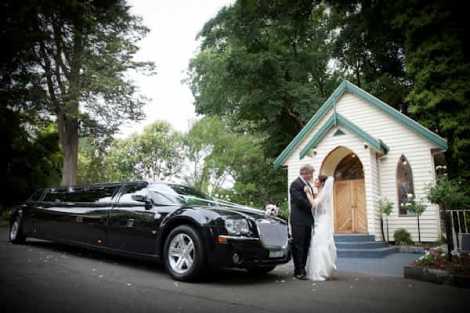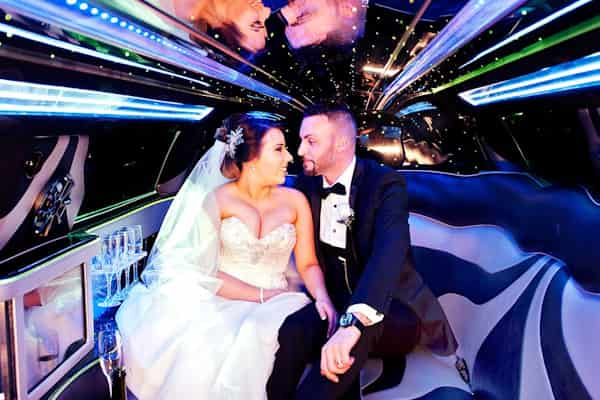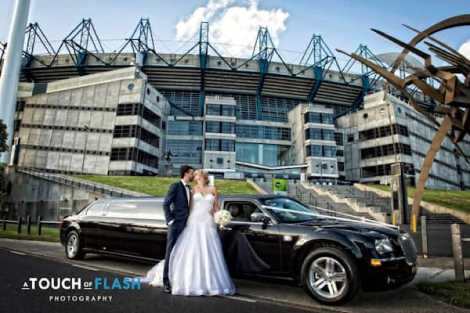 Wedding Car Hire Melbourne
We are a multi award winning limousine company that thrives on exceeding our customers expectations.  This is your wedding day. Enrik Limousines believes your wedding day should be fun! No longer a time to stress, the day has come to put all your planning behind you and trust those you have engaged to share this special day. It's time to enjoy! The Chrysler limousine will get you there in style.  With seating for up to 10 passengers in the rear, the Chrysler Limousine will impress even the most discerning car enthusiasts.  The 'Bentleigh' style grill and classical bold exterior makes it perfect for your wedding photos. With 3 flat screen TV's, DVD player, stereo CD, air conditioning, leather interior, spectacular interior lighting, elegant bar and more, what a way to start your day! Enrik Limousines has always been proud of the high level of customer service it offers its customers.  The Chrysler stretch limousine will always take centre stage, but it is the quality service that leaves a lasting impression. Our chauffeurs are fantastic! Fully licensed, safe, reliable and always there to lend a hand – like rolling out the red carpet, or assisting with your dress before you walk down the aisle, or that glass of water you are so desperately seeking.
More than just words, our runs are on the board!  Runners up in 2009, 2010 in the Australian Bridal Industry awards for the best customer service in the wedding transport category, and having WON this award in 2011, 2012, 2013, 2015 & 2018. And most recently have won the Australian Bridal Industry Awards, 2015 Palazzo Versace Designer of Dreams award in the Transport category. An enormous achievement for such a large category!
All of our limousine wedding car hire packages come complete with a professional licensed chauffeur, wedding ribbon, interior tulle, red carpet, tyre cover, (to protect the brides dress as she enters and exits the car) sparkling wine, basic refreshments, umbrellas and all of our cars carry first aid and sewing kits….for those last minute emergencies!
Enrik specialize in wedding cars and Limousines in Melbourne. The Chrysler limousine is a guaranteed showstopper! Spoil yourself and your bridal party on your wedding day. The Chrysler stretch limo is uncompromising in affordable luxury and ideal for your wedding car hire in Melbourne.  We are not expensive….we are priceless!
"We would like to say thank you for making our day memorable, stunning, amazing and providing the best service ever. The cars were sleek, impeccably clean and elegant. Both Drivers were professional, courteous and were absolute gentleman. All we can say is WOW. The best service we have ever come across. The littlest to the biggest thing Neil was always there for me. Getting in and out of the car he was there. Spraying water on my bouquet, collecting things from the car that I had forgotten and assisting with anything we needed. I highly recommended any person needing to hire cars to use Enrik; they are the best in every way."
John and Vanessa
"We would like to thank you and your wonderful drivers for the part they played in our fantastic wedding day on Saturday. The service far exceeded my expectations as the drivers went out of their way to make the day special, greeting us by name, directing traffic, updating the footy scores and bringing Andrew and I a much needed glass of water in the church! We received many compliments about the cars and we appreciate the driver making an extra drop off at the end of the evening. Thank you again for all your hard work." way."
Andrew and Shannyn