The date is set, the venue booked, but you're still not sure on what to do about your wedding transportation.  We regularly see people asking about professional limo hire vs Uber taxi for weddings, and wondering which is the best option for them.
So, are you still deciding which way to go when it comes to Melbourne Limo Hire vs Uber Taxi for your wedding day?  This is not something you want to leave to chance, and there are many factors to consider.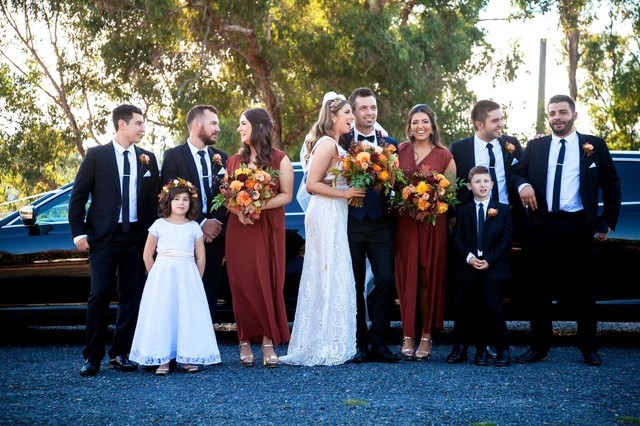 You see, after months or possibly even a couple of years spent planning your wedding to the finest detail, and even longer thinking about your wedding day, next on the list is wedding cars!  You might not really be into cars, and you see it primarily as a mode of transport to the venue – so do you really care how you get there?  Why don't you just get an Uber taxi?
Whilst the argument sounds fair and reasonable in some respects, in other ways it just doesn't sit well when it comes to the overall picture.  Why would you spend so much time planning, researching and organising on your wedding day, without carefully considering what – and who – is actually going to deliver you to your wedding?
For some couples, limousine or wedding car hire is always going to be top of the list, but for others, wedding cars are not a priority – and that's OK.  With different taxi services available now, the options are many and varied.
Considering Melbourne Limo Hire vs Uber Taxi? – we're here to help bring some clarity to the decision-making table.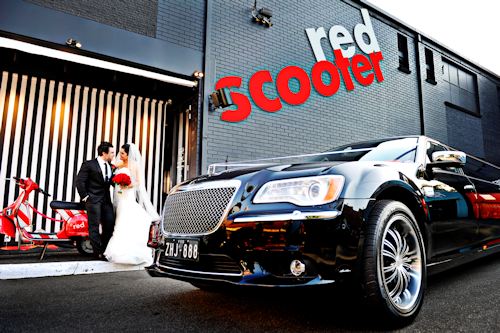 Pre-Event Planning 
Before you've even made it to the big day, there are so many things to consider when choosing your wedding car hire.
| | |
| --- | --- |
| Enrik Limousine Services | Uber Services |
| You can view the limousines prior to the event and choose your favourite car | You can't choose the vehicle prior to the day. |
| You get a personalised service when making the arrangements | Your Uber taxi booking is done via their app, which is impersonal. |
| You can specify any special requirements with a limousine hire company and confirm all of the details prior to the day. | While your booking is less personal and less detailed, it is fast.  This saves time, if the time-saving factor is at the top of your priority list. |
| With our award winning limo hire company, you can read or find reviews of Enrik Limousines prior to making your final decision. | You can't check the Uber taxi driver review prior to the day, because you don't know who the driver will be. |
| You choose all services, the route, extras and all other details well before the day. | You can't choose the route to your venue – nor can you arrange any extras to enhance your experience. |
Your Driver
It's your special day, and you don't want to leave your arrival to just anyone.  You want a driver that is reliable, experienced and dressed for the part!
Limo
Uber
With Enrik Limousines, you get experienced Chauffeurs who are there to make your wedding wonderful.
While you can check your driver's rating upon booking, you can't be sure of their actual experience.
Our limo drivers provide a personalised service, including opening doors and rolling out the red carpet.
An Uber taxi driver is all about the pick up and drop off service – while it might be efficient, you don't get the personal touch.
Our limousine drivers are well-dressed and uniformed, keeping the style of your wedding consistent.
There is no guarantee that an Uber taxi driver's attire will be suitable; this is important for photos and the consistency of your wedding theme and style.  It is not unheard of to be picked up by an Uber driver who is wearing shorts and thongs, or jeans and sneakers.  Definitely not the look you want on your wedding day!
Our chauffeurs receive lots of extra training in driving and in customer service.  Trained limousine chauffeurs are more than just drivers!
An Uber taxi driver having specific experience providing wedding and event transportation is unknown, and less likely.
Enrik's limousine drivers care about your wedding.  This is their top priority, it is our livelihood, and we are there to make sure it all goes smoothly for you.
Uber drivers provide a great service, but they are not hired to care about your wedding.  They are simply concerned with your transport to and/or from the venue.
Our chauffeured limo drivers are on time – it is our job to be on time and you book the driver for the entire duration of your wedding.
Uber timing is generally good, but drivers aren't required to be there by a specific time, or stay.  They will plan on heading to next job after dropping you off.  They are also not likely to wait around for you if you need some extra time to get ready.  If you are running 15-20 minutes late – they will not hang around.
Your package cost is what you pay, giving your peace of mind and the ability to budget.

Enrik Limousines offer you the ability to pre pay for the service so payments are not a concern on the day.

Having the same car and driver all day/night is either not possible, or very expensive. Surge pricing also applies in peak times, so an Uber taxi may end up costing a lot more than you expect!
Your chauffeur knows Melbourne – knows the roads, the best routes, scenic routes and the traffic snags.  They also know the best way to get into the venue and where to park.  There is more to getting there than following the sat nav!
An Uber driver takes the sat nav's recommended route, the quickest way to get from A to B.  They are less likely to know about a lot of the streets, or the venue itself.
The Vehicles
Part of planning your wedding is knowing how everything will look together on the day, as well as feeling confident that your experience will be a pleasant one.  When it comes to these factors, your wedding transportation choice plays a big role.
| | |
| --- | --- |
| Enrik Limousines and Cars | Uber |
| Cleanliness is of the highest priority.  Your Melbourne Limo is cleaned before and after every booking, so it is spotless for your wedding day. | Cleanliness is part of an Uber taxi's rating, but that is still not guaranteed for your booking. With passengers coming and going up to 7 days per week, the car's condition for your occasion is not a given. |
| Décor and ribbons are available and provided by your limo company, as part of your package. | If you want ribbons and extras for an Uber, you will have to provide your own.  Your ability to use them will also be at the driver's discretion. |
| A luxury interior is a given for your limousine experience. | You will generally get a standard interior with an Uber, unless you book Uber Black at a higher rate. |
| With our limousines, you are treated to sound systems, DVD players and other forms of entertainment. | These are simply not available in an Uber taxi. |
| Catering to large groups, limos provide large interiors with room to relax and enjoy the ride. | A standard Uber taxi doesn't cater to large groups.  Uber XL will cater to groups of up to 6 people, but that is the maximum they can manage. |
| The vehicle you want for your wedding is guaranteed – you know exactly what you're getting. | With Uber, you have no guarantee regarding the type of vehicle you will get.  There is always the risk of your Uber arriving with noticeable panel scrapes or dents. |
| You have the same vehicle for ceremony, photos and reception – and one that complements the style of your wedding. | Uber availability is random, and you are unlikely to find a driver who will be available for the entire day – or know what the cost will be until you book it. |
| Our limousines have complete vehicle service records, with a high standard of maintenance guaranteed. | Uber taxi cars are required to be maintained at a certain level, but this is different to the standards for limos. |
| You know exactly what you're getting, from colours to air conditioning. | You are more than likely getting a surprise! |
Your Wedding Day Experience
It really all comes down to this.  All of these other details come together to create your personal experience, but let's look closely at how the day will flow depending on your choice of transportation.
| | |
| --- | --- |
| Enrik Limousines Melbourne | Uber |
| Enrik Limousines have extensive experience in dealing with other suppliers and venues. | An Uber driver may not know the venue or be skilled at communicating with other suppliers. |
| Bar, snacks, beverages – these are provided and you get to enjoy them on your trip | You get no refreshments or snacks with an Uber taxi. |
| The red carpet treatment is part of the limo service – your chauffeur will assist with getting in and out of the vehicle.  Your chauffeur will even provide tyre covers to ensure your dress doesn't get soiled getting in and out of the limo. | Red carpet treatment is not standard with an Uber booking, and unlikely. |
| When you choose our melbourne limousine hire company, you deal with the same people from start to finish. | Uber taxi services are based on efficiency alone, and don't provide a personalised service. |
| In our limousines, you feel like you are being treated like royalty, or a celebrity. | A taxi or Uber doesn't give you this feeling. |
| During preparations and photos, a limo is part of your wedding, not just a mode of transportation.  It enhances and complements your wedding theme and is an amazing addition to the day. | Without knowing your car, style or driver in advance, you can't plan photo ideas or work out ways to use the vehicle to enhance the overall effect. |
| A stunning limo provides the photographer and videographer with extra inspiration on the day. | An Uber taxi might be a nice way to travel if you get lucky with the car and driver but doesn't necessarily inspire creativity or provide an amazing backdrop. |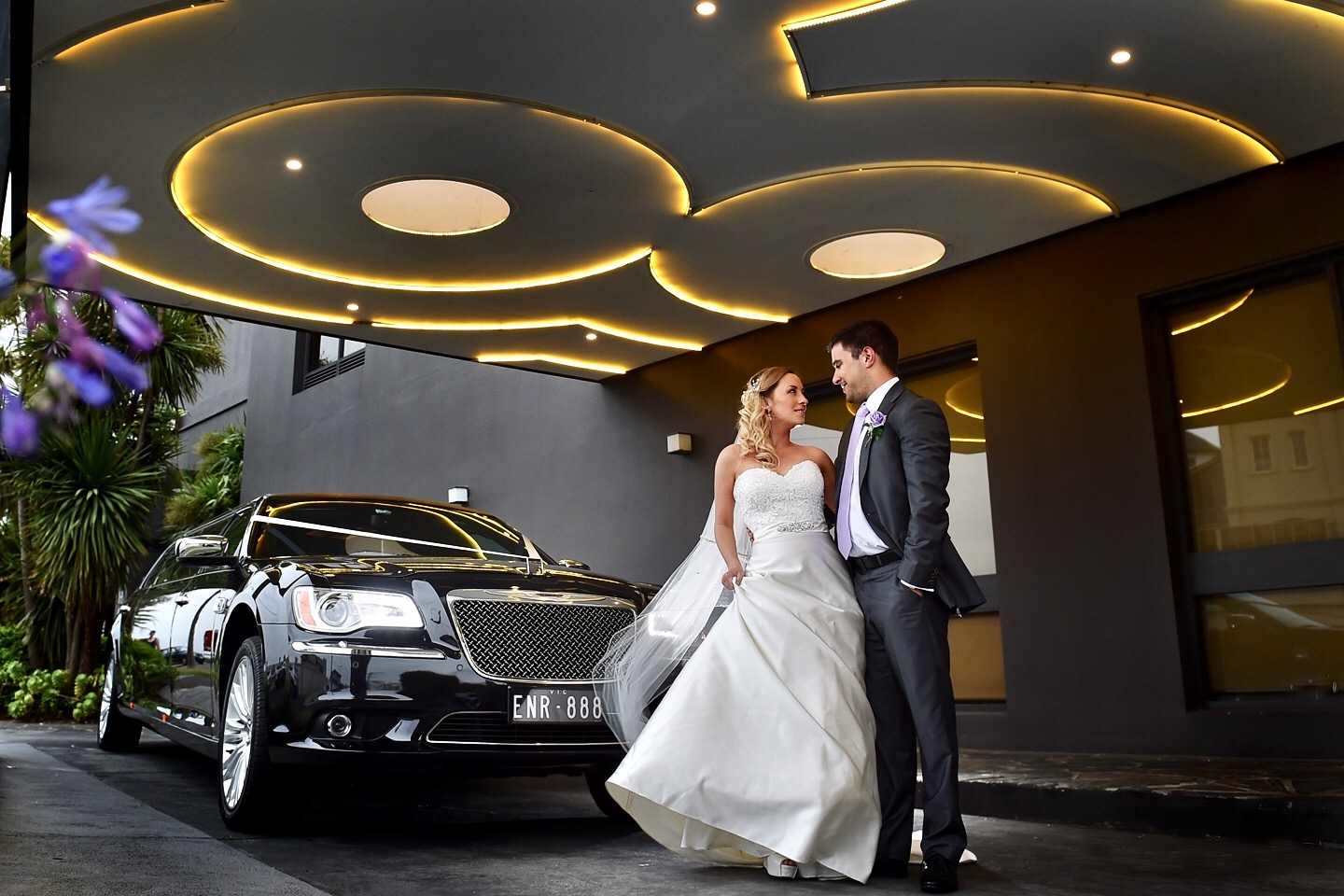 Post-Booking – After the Day!
Your wedding isn't just about one day.  It is about the experience of a lifetime, the day you join forces with your loved one and become a team in this game of life!  It makes sense to have wonderful moments to look back on, reflected in your wedding photos.
| | |
| --- | --- |
| Enrik Limos Melbourne | Uber |
| Enrik Limousines will follow up and make sure your wedding day transportation was everything you dreamed it would be. | Once you have left the vehicle, the relationship with your Uber taxi driver has ended. |
| You get to reflect on your wedding through your beautiful photos – giving you something to keep forever. | If you opt for an Uber, your photos probably won't recall the same feeling of luxury when you look back on them. |
| Enrik Limousine Hire Melbourne cares about your experience, from the very beginning to long after the event | Once the day is over and the ratings exchanged, that's it!  Your driver is not concerned with your experience beyond the drop off. |
| If you, or anyone you know, needs a limo in future, you have a contact you can trust. | You can't refer an individual Uber taxi driver to family and friends, and the chances of them being available in the area you want at the time you need in the future are slim! |
The key to ensuring your wedding day transportation is exactly what you want is to choose a company that values quality and service from planning through to photos, and makes your dream experience their priority.
The award-winning team at Enrik Limousines provides one of the best limousine hire services in Melbourne. Stay up to date with all the latest by liking us on our Facebook page.
Don't leave the success of your special day to chance, contact Enrik Limousines now and plan your ideal wedding transportation.