Wedding car hire is an important part of your wedding day planning.
It helps set the scene for the day. You need to be comfortable, surround yourself by the ones you love, and enjoy the ride.
The nerves will kick in as you approach that first look – might as well do it in style
The great part of choosing your wedding cars, or wedding transportation in general, is the variety of choice you have. This is where heads turn! You can choose from the classic Rolls Royce, Jaguar or Bentley wedding cars, to the muscle of the GT Falcon, Mustang or Camaro wedding cars, Hot Rods, or the latest state of the art modern limousines. The choice is endless.
Apart from the more traditional types of wedding car hire in Melbourne, here are a few of my favourites!
Wedding Car Hire Melbourne – Limousine Hire Melbourne
Of course! Enrik Limousines has the best limousine hire Melbourne has to offer! Chrysler limousines always turn heads. With all of you travelling together, sipping on some champagne, listening to music – what better way to settle the nerves? With larger bridal parties it is also more convenient travelling together, rather than having 3 separate vehicles, looking for 3 parking spots, losing 1 vehicle at the lights etc etc. A limousine will always remain a classic and an elegant transport option for the bridal party to cruise around in on their wedding day.
The Chrysler limousine in black or white can easily accommodate up to 10 people in the rear, so there's room for your entire bridal party to all travel around together. It features an elegant bar, 3 large flat screen TVs, stereo CD with media plug ins, and great interior lighting.
The Black Chrysler 6- seater limousine features 2 large flat screen TVs, a well-stocked bar, a stereo with iPod and Bluetooth connectivity, fantastic leather interiors and a dividing screen, rear vanity mirrors and subtle interior lighting. This is particularly appealing for those smaller bridal parties, or difficult to access ceremony or reception venues
The Dark Angel is our new 10 seater black Chrysler limousine. This limousine really stands out with its double 'Gull Wing' doors that create a perfect style statement as it zooms past. The bold and beautiful limousines are spectacular and complement your attitude and style.
Contact Enrik Limousines in Melbourne to take care of your transportation needs. We have the largest fleet of Chrysler limousine and sedans in Victoria and our customer service is second to no one.
Wedding Car Hire Melbourne – Classic Cars
A classic car is going to be the showstopper and brings about an old world charm to the wedding ceremony. This will always remain an elegant and classical way of getting to your ceremony. This is great for black and white photographs that will lend a bit of antiquity to the ceremony. Among the classic cars Rolls Royce, Jaguar and Bentleys are sure to attract your guests' attention.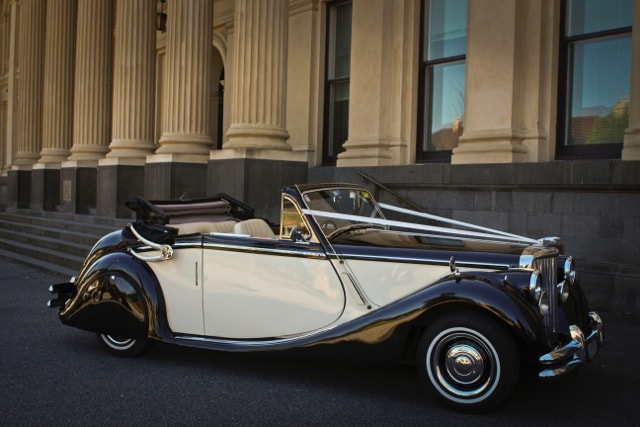 We recommend Triple R Luxury Car Hire www.tripler.com.au For wedding car hire in Melbourne, Triple R will have what you are looking for when it comes to classic wedding cars. They have the largest fleet of wedding cars in Victoria with over 35 years experience – timeless beauty and sophistication for your wedding day.
Helicopter
You really want a jaw dropper? A helicopter is a unique way to arrive at your wedding ceremony. No traffic conditions to deal with, and parking is normally a breeze! Although the weather may have a say in this so a back up plan is often required. Helicopter flying services will make your wish come true. Helicopter wedding transfers can be organised at various locations throughout Melbourne.
Horse & Cart
Horse drawn carriages will add elegance and romace to your wedding day. They will give you the specatcular entrance you deserve. A true Cinderella experience. Especially appealing to those who have grown up with horses, lived on a farm or for those who have just wanted that classic and timeless fairytale experience
Sailboat
To lend a feel of opulence and extravagance to the wedding a sailboat as wedding transportation is just perfect. If you are having a ceremony by the beach, once you are done with the vows, board the sailboat to reach your reception venue, which could be a cove or an island tucked away in the vast ocean.
A sailboat is large enough to transport your guests as well. They will feel the thrill and romance of a truly beautiful wedding and will remember the occasion for a very long time to come.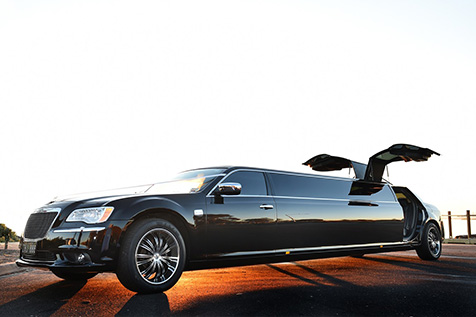 Contact Enrik Limousines for your Wedding Car Hire Melbourne

The classic and trendy Limousine as a mode of wedding transportation will never go out of style. It is convenient and affordable while offering a modern take on weddings. And with Enrik Limousines you are guaranteed nothing but the best. We are a multi award winning limousine service committed to exceeding your expectations on your wedding day. Visit our website at https://enriklimousines.com.au/ and choose the limousine or luxury sedans that will best suit your needs.