Looking for a great way to arrive in style on your special day but don't know where to start?
Have a look at our Top 5 best Melbourne Wedding Car Hires to make your decisions a little bit easier!
1. Limousine Hire – Enrik Limousines
We were always going to be number 1 – it's our list! As a renowned limousine hire service, Enrik Limousines prides itself on professional, licensed and reliable vehicles and chauffeurs to make your wedding day seamless and punctual.
After winning the Australian Bridal Industry Awards of 2015, 2013, 2012 and 2011 for 'Best Customer Service' in the 'Wedding Transport' category, you can bet you'll arrive on your special day in elegance and grandeur!
As one of the best Melbourne Wedding Car Hires, we have a fleet of luxury Chrysler limousines, available in a black, white and silver (with other vehicles including sedans for those in search of modest class!) – check out our range today!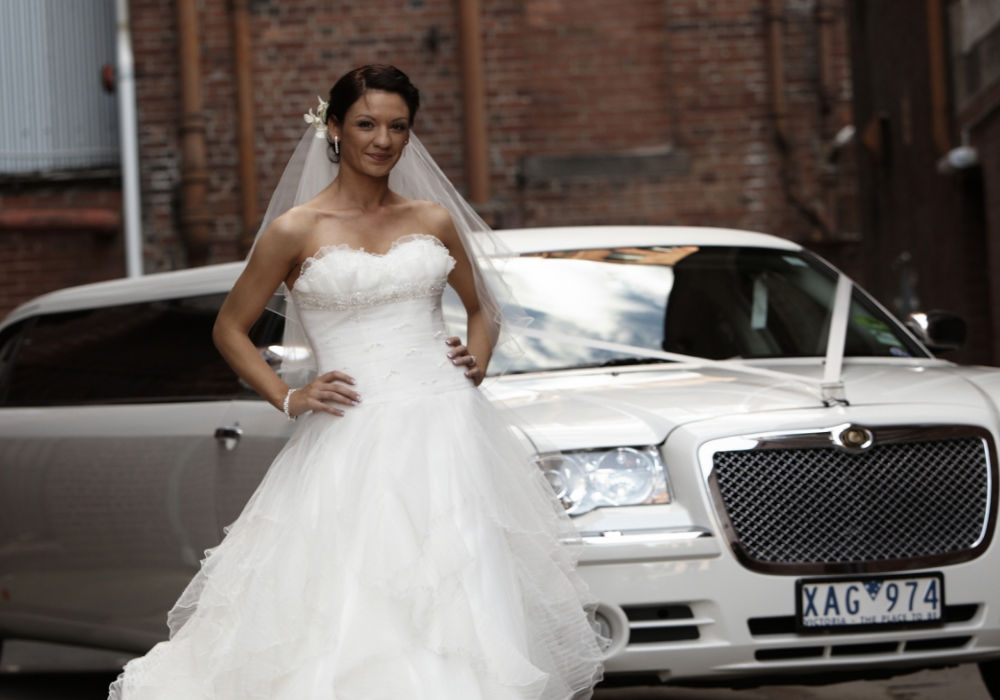 2. Luxury – Triple R Luxury Car Hire
As a family run business – and having worked with them for many years! – Triple R Luxury Car Hire will give your that spectacular entrance you've been looking for! With over 34 classic European cars, you won't be low on choices.
Triple R Luxury Car Hire hosts many brand of vehicles, including Rolls Royce, Bentley, Jaguar, Mercedes Benz, Daimler and Citroen – so the choice is yours to make.
If you're to indulge on your wedding day and arrive in luxury and style, check out Triple R Luxury Car Hire and their vast range of hire options today!
3. Classics – Classic and Prestige Car Hire
Sometimes, classic is the way to go! Classic and Prestige Car Hire has a range of beautiful and prestigious Rolls Royce sedans. With 25 years of experience, Classic and Prestige knows how to add class and flair to your day.
Classic and Prestige Car Hire has expert chauffeurs with licensed vehicles so you can rest assured your wedding say will have flawless service. All the cars are in matching colours and are beautifully presented – great in the back of photos!
For a classic vehicle hire, check out Classic and Prestige Car.
4. Cadillac – Caddyman Cadillac Car Hire
Caddyman Cadillac is superb Car Hire service that offers a taste of classic style through Cadillacs! They're distinctive 1959 Cadillac range takes you down memory lane in their red or white vehicles.
Their reliable and experienced drivers will take the hassle and rush out of your day by arriving promptly, helping your wedding day run smoothly.
Caddyman Cadillac Car Hire is available by appointment and recommends an inspection of their highly acclaimed Cadillac range!
5. Mustangs – Mustangs In Black
Mustangs In Black has been operating since 1998, offering a fleet of classic black Convertibles, Fastbacks, Coupes, Shelbys and Eleanors. Their beautifully presented vehicles are available for weddings and proposals, school formals, bucks and hen's nights and any other occasional you need to arrive in style for!
With high-quality chauffeurs and a stunning Mustang collection, they aim to give great service and an unforgettable experience!
Browse Mustangs in Black's range today!
For more information or a booking, contact us today at Enrik Limousines – one of the best Melbourne Wedding Car Hires.