You can make your child's next big milestone special with school event limo hire – and they'll get to share it with their best friends!
When we think back to our school days, it is usually a mix of memories. The great, the odd and the ones we try to forget. With school event limo hire, you can add some unforgettable memories that they get to share with their favourite classmates.
There are so many wonderful reasons to book school event limo hire for occasions such as graduations and formals. The music, the lights, the exciting drive to their destination… complete with scenic route!
They will experience the feeling of being treated like their favourite celebrity, like they are growing up into the amazing young adults you know they will be.
At Enrik Limousines, transporting school-age clients to these "rites of passage" events is something we just love to do.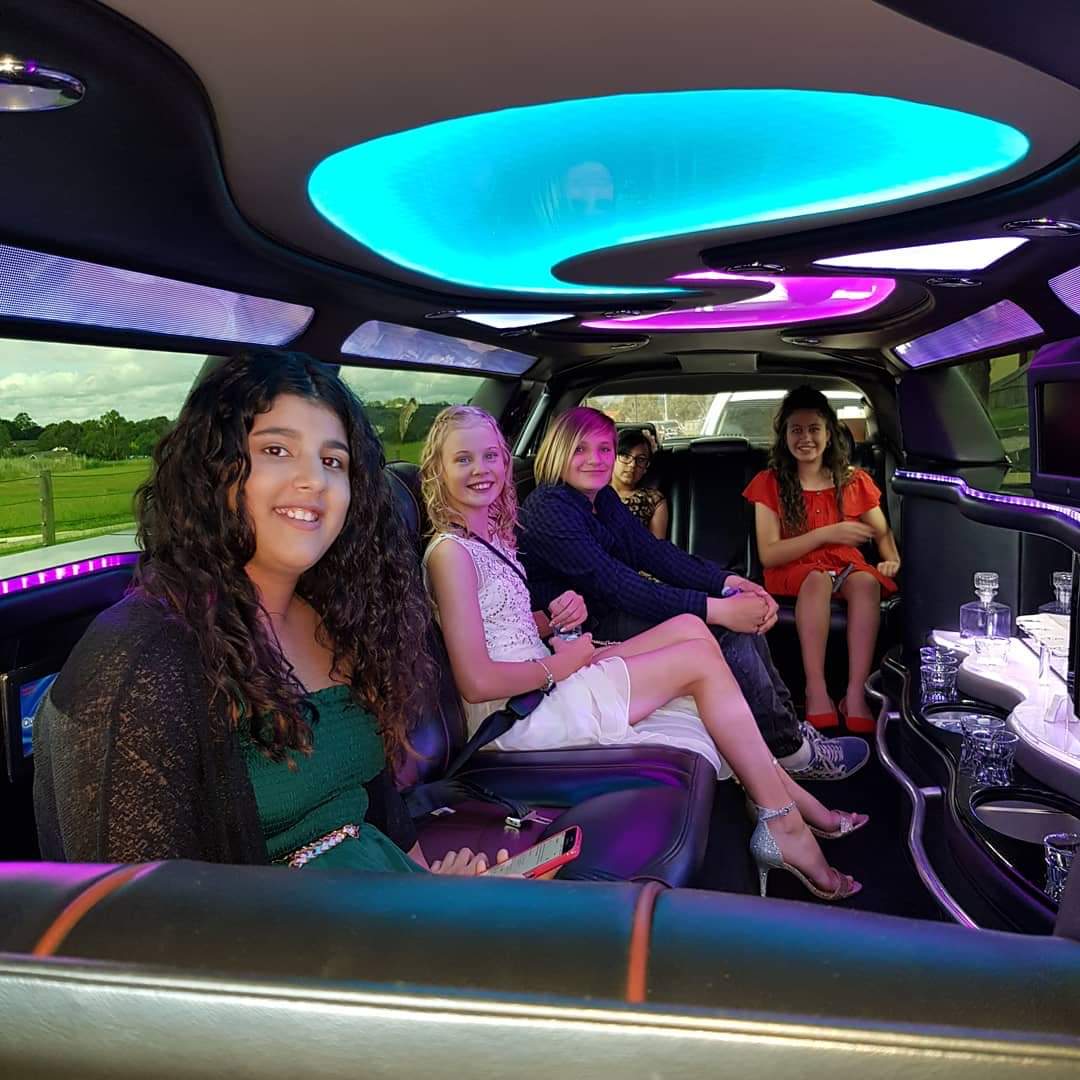 Check out this group of Grade 6 students, ready to graduate and set foot into the new, exciting – and very large – world of high school!
These kids loved the thrill of hopping into Dark Angel, our luxurious 10-seater black Chrysler stretch limousine, complete with Gull Wing doors, flat screen TVs, sound system, laser lights and karaoke machine. They also loved the experience of stepping out of this in-demand limousine with all eyes on them. What more could a bunch of nearly-teens want?
With the experienced team at Enrik Limousines, you also have the security of knowing that your precious cargo is in good hands. Safety is our top priority, along with exceptional service and pristine vehicles.
One day your child will look back over their school years. With our school event limo hire, you know that the memory will stand out and bring a smile to their face.
It is one thing to reach milestones, but another altogether to experience these milestones as life-changing occasions with their best school buddies.
Do you have a school event coming up, or want to add an extra layer of unforgettable to an already amazing experience? Contact Enrik Limousines, or add our details to your school planner. We can help you give them the gift of great memories.