If you've chosen to revel in the buzz of Southgate's premier venue on your wedding day, you need to match it with the finest Metropolis Events Limo Hire!
Breathtaking views, vibrant energy, and amazing service awaits as you travel to your destination. Enrik Limousines' Metropolis Events limo hire knows how exciting the anticipation is and knows how to create your dream trip.
There's no need to worry about navigating the busy Southgate streets as you enjoy the bubble that is a spectacular Enrik limousine. The only things on your to do list during your journey will be to take a steadying breath and get ready for the most wonderful day of your life.
As far as wedding venues go, it doesn't get much better than Metropolis Events. You'll find the best of all worlds at your fingertips – Melbourne's Arts Precinct, stunning gardens, parks, and churches are all within walking distance. For your guests, both public transport and secure parking are easily accessible, and you'll find accommodation to suit all tastes and budgets nearby.
It is the Metropolis Events venue itself, however, that shines! Elegant spaces provide the ideal canvas to design your picture-perfect wedding, while nine metre floor-to-ceiling windows and a 17-metre domed ceiling bring the sparkle of the city to you and your loved ones.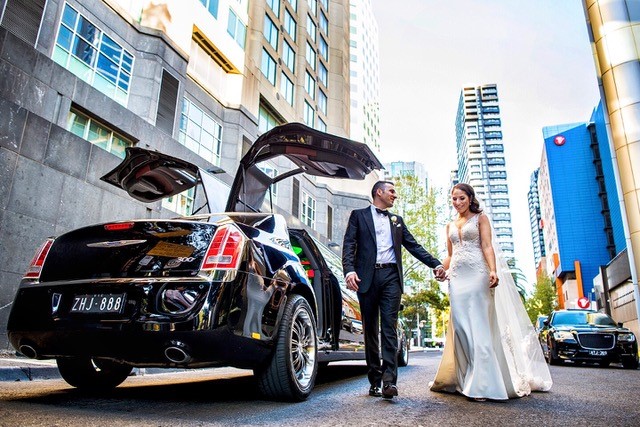 There is plenty of room (and flexibility) for weddings of all sizes, from intimate gatherings to large, glamorous soirées. The main room can cater to groups of up to 334 guests for traditional sit-down receptions, or up to 1100 for cocktail events.
If you're keen to keep everything in one place, the Aviary Room is a beautiful spot for ceremonies, with a terrace that boasts spectacular views of Melbourne's glittering skyline.
Imagine being indulged by your personal Metropolis Events wedding coordinator, immersing yourself in the beauty and joy of your special day, while those you care about most in this world enjoy some of the most superb food and wine around!
Now… imagine the excitement as you are transported to this fairytale wedding, knowing that you are about to dazzle your way towards your "I Do's"!
That is the Enrik Limousines experience.
Our team of dedicated chauffeurs delivers a multi award-winning service that has couples raving for years after vows have been exchanged. Just check out our online reviews (over 500 of them!) to see how much our couples have loved our service.
When you choose Enrik, you are choosing professionalism and dependability, but you are also ensuring that your wedding transport will be unforgettably fun!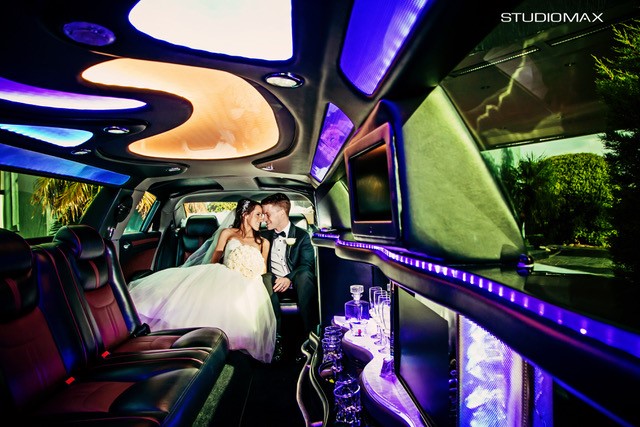 With a versatile fleet of impeccably maintained Chrysler stretch limos and sedans, we can cater to all group sizes, from couples to bridal parties of up to 10 people. Your wedding day will begin with all the sophisticated charm that Melburnians have come to expect from Enrik Limousines, with everything you could wish on hand inside and out – flat screen TVs, DVD players, stereos, air conditioning, incredible interior lighting, and one of the best limo bars in Victoria!
The ultimate complement to a Metropolis Events wedding, our limo hire service really is second-to-none.
Secure your date for quality service with Enrik Limousines' Metropolis Events Limo Hire today. Contact our team to find out more.