Cargo Hall Limo Hire Is a Luxury You Deserve
Elegant, spacious and extremely well located, this is a brilliant Melbourne wedding venue, and Cargo Hall Limo Hire from Enrik Limousines is the favoured way to reach it.
Once upon a time it was by ship that people arrived at this maritime gem, now the best arrivals are by luxury Cargo Hall Limo Hire and what a statement they make.
Repurposed and refurbished in 2013 this character laden building started its life as a docking shed in Melbourne's South Wharf precinct. The modern makeover has produced a stunning venue, although has managed to retain the warmth and charm inherent in its industrial past.  Fully enclosed with ample glass, this venue works for any season and through the glazing you'll have spectacular glimpses of the Yarra River and Melbourne skyline.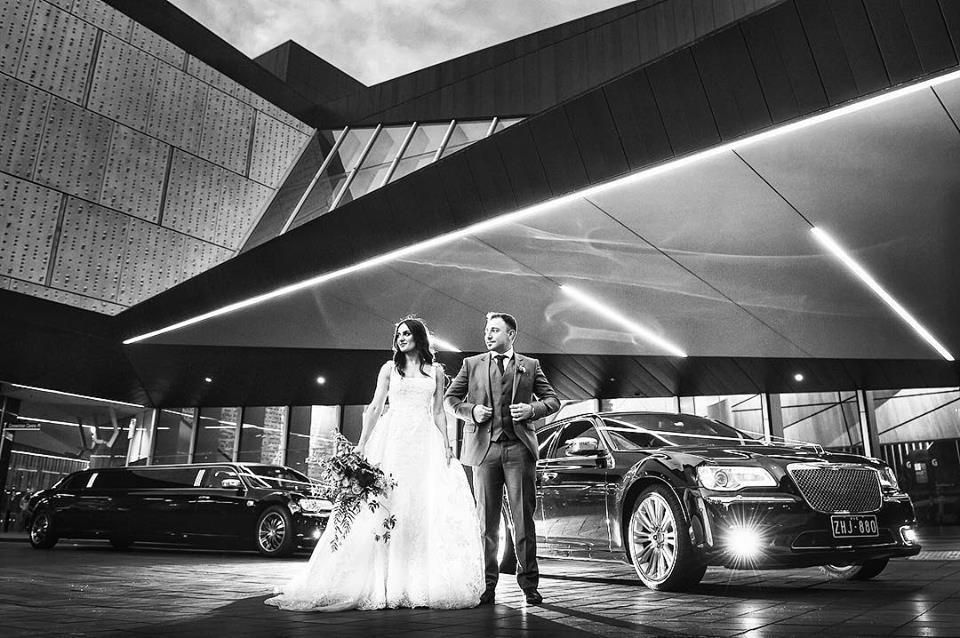 Custom lighting, sound system and audio-visual capabilities are just some of the purpose-built design features that makes this a stand out venue for a large celebration. Accommodating 220 for a sit down feast, or up to 600 for a cocktail affair, this location is sought after for weddings, gala dinners and other fabulous occasions.
The central location of Cargo Hall makes it an easy limousine ride from some of the best hotels, bars and restaurants in Melbourne. Other forms of public transport are an easy walk away for guests coming and going. Our drivers regularly provide services for this venue and can attest to the popularity and vibe this place offers for weddings. While couples can use our limousines to sneak away for photographs, there's also plenty of wonderful image opportunities at the venue itself and along the river.
Take full opportunity of making a wedding here spectacular and arrange Cargo Hall Limo Hire. Whether it's one sleek vehicle or a cavalcade of gorgeous cars, Enrik Limousines can provide the luxury transport you deserve. Get in touch with our team today!
Photo Credit: Icon Photography