You really want to hire a limousine for your big day, but don't need a big 10 seater limo. Instead, you would prefer to arrive in something a bit smaller, with some old-school charm! You should consider 6 seater limo hire Melbourne!
There are many reasons to choose 6 seater limo hire Melbourne. Perhaps you're looking for a limousine that can get into hard to reach places – the narrow, bendy, hilly roads that so many reception venues are known for.
Or maybe you simply need a second limousine for your family… or for the boys!
If any of these scenarios resonate with you, then the latest addition to the Enrik Limousines fleet is just what you're after! This new Chrysler limousine is the epitome of class and style. With seating for 6 passengers in the back, you will love its unique character, and ability to cater for any smaller party.
When you don't have a large group, a 10-12 seater Chrysler limousine can seem big and overwhelming! The new, smaller limo is a much smarter choice, especially when you are a cozy group of 4 or 5. And we probably don't really need to point out that the budget-conscious bride can save money with the smaller 6 seater limo hire Melbourne, instead of paying for its bigger sister!
While our larger limousines are fitted out with lighting, sound and exciting interior features, the 6 seater limo hire Melbourne has more of a timeless feel. The elegant interior has subtle lighting that mimics the ambient luxury of yesteryear.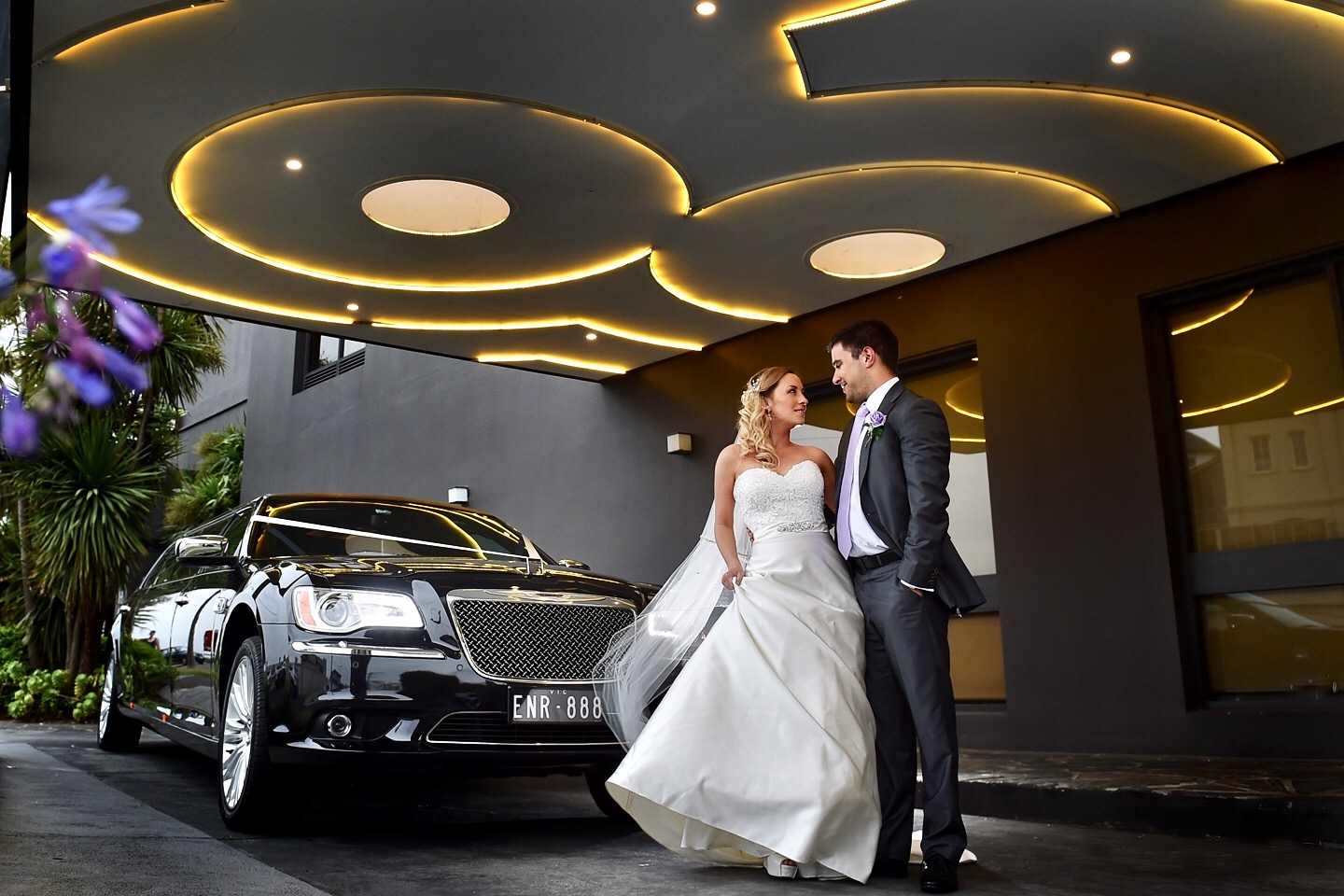 But you also won't be without all the modern luxuries that come standard with our Chrysler limousines. It may be small, but it is still mighty! Inside, you'll find two flat screen TV's, a DVD/CD player, as well as USB, bluetooth and iPod connectivity. So relax and enjoy all of these conveniences with your favourite music and a bottle of chilled bubbly!
If versatility is what you are after, then look no further! It is just right for bridal parties or groups that are too big for a regular car, but not quite large enough to justify the cost of a supersized limousine. The new, smaller Chrysler limousine can transport 6 passengers in the back, plus one in the front if required.
Just because you have a smaller group, doesn't mean there is less fun to be had! Keeping your group together and enjoying the journey can help keep the butterflies at bay. So surround yourself with your favourite people, pop open the champagne and crank up the music!
We mentioned earlier that a smaller limousine can make the journey easier, and the value of this cannot be underestimated. Enrik Limousines' new Chrysler limo is easier to manoeuvre than its bigger counterparts. This means it can get to places that the bigger limos just won't get to. No more dropping off the guest of honour and entourage far from the entrance, no more walking in the rain, no more steep inclines to navigate in sky high heels… Some of the most stunning and exclusive wineries or reception venues in the mountains just got a whole lot easier to access.
And what about the menfolk! They like to travel in style too, and often get overlooked when the wedding cars are being booked. 6 seater limo hire Melbourne is a great way to get them to the ceremony. They can all travel together in style too!
Whether you have a small bridal party, are looking for a stylish arrival for the boys, or want to treat your loved ones to chauffeured elegance, the new Chrysler limousine at Enrik Limousines is the perfect choice.
Contact Enrik Limousines today – we can match you with the perfect limousine for your wedding day or big event!